The Self Sufficiency Program (SSP) provides housing assistance and support services to low-income parents who are in school to increase their earning power and become financially self-sufficient within 1-2 years. Participants receive subsidized rent while they complete an education or job training program and find employment in their field.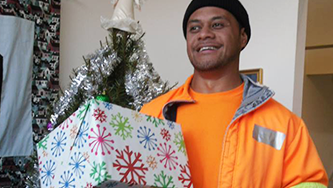 It's a Hand Up
While in the program, HIP Housing provides coaching and resources to help participants succeed. Coaches meet with clients once a month for support and accountability to help clients set and reach their goals. Clients attend a monthly life skills workshop on topics like parenting, resumes, and money management. When a participant graduates from the program, they have stable housing, a better education, and a new career that allows them to support their families.
Services include:
Housing subsidy
One on one coaching
Financial education
Raffle prizes and incentives
Monthly skill-building workshops
Referrals to money-saving resources and programs
Career guidance
Assistance throughout the year with back-to-school supplies, Halloween costumes, holiday gifts, kids birthday gifts, etc.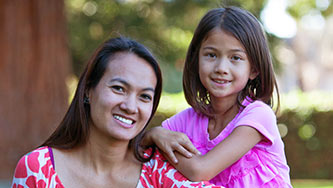 How It Works
Applicants Must:
Be enrolled in school in a practical field that is likely to lead to a job that will support their families.
Be a parent.
Be low-income.
What is the application process?
REFERRAL: If you are interested in applying to the Self Sufficiency Program, you must be referred by a school counselor, case worker or employer. Download, complete and return the forms below to our Program Assistant:
What is SSP (PDF)
SSP Pre-application Form (PDF)
SSP Reference Form (PDF)
PHONE SCREENING: Once we receive the referral forms, the Program Assistant will call you for a prescreening to make sure you meet the eligibility criteria.
INTAKE INTERVIEW: Once we have confirmed your eligibility, you will be scheduled for an intake appointment with the Program Director. There is often a waiting list for this appointment. The intake consists of an application form, an interview, and a financial coaching session where we review your credit report and monthly budget to calculate the income you will need to be self-sufficient.
SELECTIONS COMMITTEE: The Program Director will write up anonymous notes on your situation and present them to the Selections Committee, comprised of community representatives, which meets once a month to review applications.
For more information, or to request a referral packet, please contact:
Self Sufficiency Program Assistant
(650)348-6660 x325
RMartin@HIPHousing.org.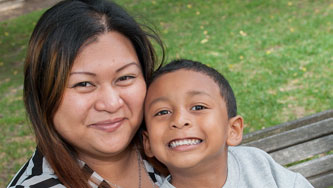 Success Stories
Read about our success stories:

Like any parent, Harold wants his children to have the best education and opportunities in life. Harold had a rough start as a child and didn't have the chances to improve his situation until he became a participant in HIP Housing's Self Sufficiency Program.

After experiencing abuse in the hands of my step father and uncle, I moved out of the house only to move in to another abusive situation with my then husband. It was only until I saw my son crying after his father threw hot soup on my face did I finally say 'this has to stop'.